Give the gift of wellness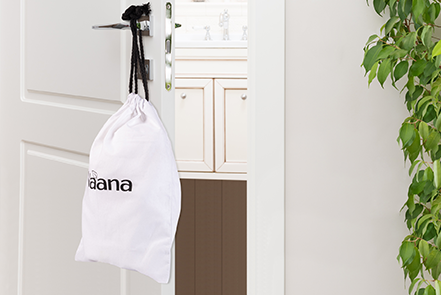 Treat someone special by giving the gift of wellness and let friends and family experience a spa-worthy moment right inside their homes with Vaana Bath Bombs. These make the perfect holiday or birthday gifts to treat the people you love with a little self-care.
What are bath bombs?
These wonderful balls of fizz elevate bath time with their soothing, fresh scents that boosts moods and pampers the skin. Each bath bomb contains a lot of powerful, natural ingredients and essential oils that when tossed into the water, reacts by releasing all the good stuff inside which softens and moisturizes the skin.
What are the benefits of bath bombs?
A long soak in warm water with all the benefits of our bath bombs lets the moisture from essential oils, cocoa butter, shea butter, and coconut oil deeply penetrate the skin that can aid skin problems like eczema, psoriasis, and dryness while also providing aromatherapy to uplift moods. Vaana Bath Bombs are all handmade with care so we don't use any harmful ingredients and make sure that it's safe, natural, and pure.
How to use bath bombs?
After choosing a scent that suits your mood and needs, just throw it in a tub of warm water, let it fizz, and breathe in the scent that's released from the essential oils. After, soak in the tub to relieve any stress or anxiety, or be rejuvenated and energized. 
Because everyone is so busy getting on with their lives, remind them to pamper themselves once in a while and indulge in a good, long, warm bath enhanced by essential oil-infused bath bombs.
Vaana Gift Boxes are available in sets of  4s, 6s or 12s, and come in a special decorative gift box. Choose from our variety of scents or have us randomly mix it up for you. Our bath bombs are also available in bulk bags of 15s or 30s to let you or your loved ones soak in a different bathtub experience every day of the month. Bring the spa-worthy experience into your tubs with Vaana Bath Bombs.